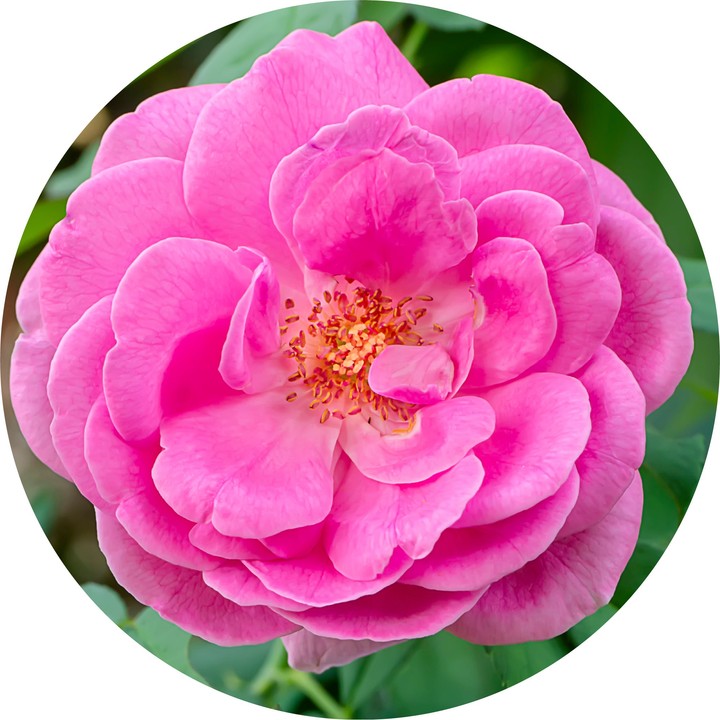 View or Download Certificate of Analysis
The Sultan of Roses, perfume divine, the Ta'if Rose grows in ancient gardens sublime.
Romantic, botanic myth-makers suggest that Sultan Suleyman sent a Damask Rose to the Arabian Peninsula to spread Turkish delight throughout the Ottoman Empire. As the roses spread in their new terroir of mountainous elevations and stronger sunlight, the flowers' aromatic alchemy evolved into a new cultivar called trigintipetala. This is our Ta'if Rose.
Living Libations Damask Rose Otto Essential Oil is the eminent grace of velvety flower folds that vesper symphonies of scent worthy of the Sultanate. Come up smelling like roses with this rare, regal Rose Otto that is exquisite in skincare and a perfumer's delight!
Botanical Name: Rosa damascena trigintipetala
Botanical Family: Rosaceae
Extraction Method: Steam distilled
Part of Plant Used: Flowers
Country of Origin: Saudi Arabia
Cultivation Method: Organic
Composition: 100% Rosa damascena trigintipetala
Consistency: Thin to medium (The precious petal waxes of this exquisite oil will solidify in cool temperatures. This is also an indicator of purity).
Scent Description: A honeyed rose garden with a bright, long lasting dewy, clarity that reveals a celestial-citrus top note. Regal. Heavenly.
Blends well with: Frankincense, Grapefruit, Chamomile, Mountain Myrtle, Citron, Geranium, Palo Santo, Douglas Fir, Myrrh, Ylang, Spikenard, Vanilla, Cape Chamomile, Silver Fir, Bergamot, Marjoram, and Lavender.
Uses: A dab neat on the skin is sublime for skincare, superlative for softening the appearance of scars, fine lines, spots, and skin texture. Amorous in love potions. Be a bathing beauty with one drop in languid bath. Decadent in diffusion. Ambrosial in perfume.
Constituents: Key to this rose's constituents are Beta-damascenone, damascenone, beta-damascone, and beta-ionone. Monoterpenols: citronellol 30%, geraniol 15 to 25%, nerol 8 to 10%, linalool, alpha-terpineol. Along with skin soothing sesquiterpenols, sesquiterpenes and esters.
Our Rosa damascena trigintipetala bushes grow in the high mountains of the Hejaz region of Saudi Arabia where the weather, elevation, and soil give this rose a dizzying disposition that is intoxicatingly rosy and elegantly elevating. Its aroma is intertwined with Islamic culture as Ta'if Rose Otto is so heavenly scented that it is added to the Zamzam water used to wash the Holy Kabbah of Mecca.
In March, the hillsides turn pink around the city of Taif, and within forty days the rose blossoms are celebrated at the Rose Festival, gathered, and distilled into precious essential oil. The roses are an integral part of the life of the city and keep its economy in bloom as 20,000 to 30,000 flowers are picked and distilled every day.
Damask Rose Otto Essential Oil is a rare find as the Saudi royal family and their favored perfumers secure most of it for themselves. The 'otto' refers to it being a steam distillation in lieu of an absolute, which are best saved for perfumes. The 1920's original versions of iconic perfumes Joy by Jean Patou and Chanel No. 5 were made with this rare rose. As with all rose ottos, Damask Rose Otto is also superlative for skin rejuvenation as it adds resiliency to complexions, softens fine lines, and appeases scars and spots.