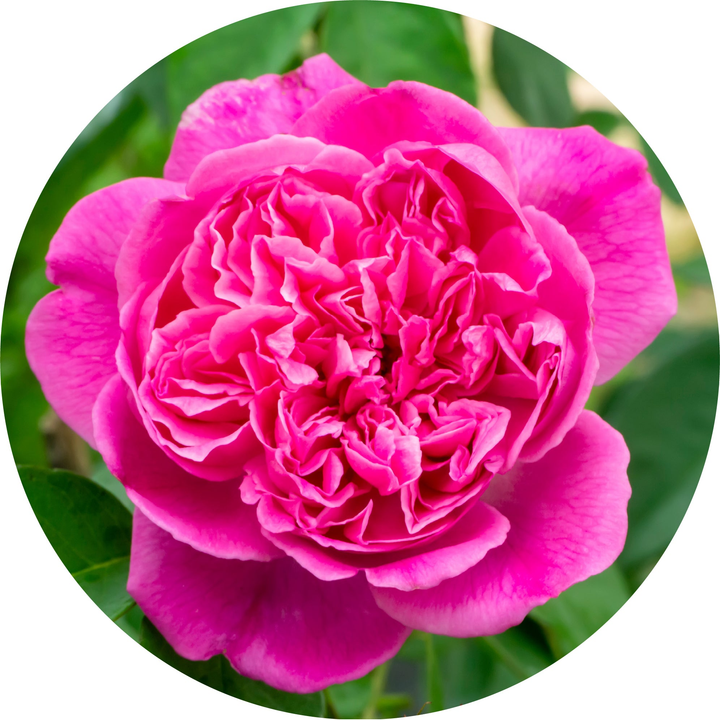 View or Download Certificate of Analysis
Perfectly pleasant Persian Rose Otto Essential Oil invites noses to stop and smell the roses. This rose thrives under desert skies where its blousy, bright, blushing blossoms scent the breeze for just one day. The cultivation and distillation of roses was developed in Persia in the late 7th century, and through the ages they have refined the multi-petalled rose to emit a slightly sweeter and softer aroma than the beloved Bulgarian Rose Otto.
Persian Rose Otto is a ravishing addition to our classic collection of Rose oils.
Botanical Name: Rosa damascena
Botanical Family: Rosaceae
Extraction Method: Steam distilled
Part of Plant Distilled: Flowers
Country of Origin: Persia
Cultivation Method: Organic
Composition: 100% Rosa damascena
Consistency: Thin to medium (The precious petal waxes of this exquisite oil will solidify in cool temperatures. This is also an indicator of purity).
Scent Description: A rich dewy rose, slightly sweeter and softer than our traditional and beloved Bulgarian Rose (Otto) with a hint of lemony-honey and bright floral base.
Blends well with: Frankincense, Grapefruit, Sandalwood, Fragonia, Honey Myrtle, Palo Santo, Douglas Fir, Myrrh, Ylang, Spikenard, Vanilla, Cape Chamomile, other Roses, Silver Fir, Bergamot, Marjoram, and Lavender.
Uses: Soft and sweet in your favorite scent. Sublime for skincare and anointed in hair: superlative for softening the appearance of scars, fine lines, spots, and skin texture. Amorous in love potions. Be a bathing beauty with one drop in a languid bath. Decadent in diffusion.
Constituents: The rose knows how to soothe, smooth, sweeten, and strengthen with concentrated constituents of citronellol, geraniol, nerol, and linalool.
Harvesters singing traditional Persian songs brave the thorny bushes to gather baskets full of these regal roses. The baskets are carried to the river to be blessed, and then the roses are steam distilled in copper pots to release both the essential oil and the wonderful, watery distillate called rose water.
Persian rose water crowns traditional Persian dishes and ceremonies, and the perfectly precious Rose Essential Oil is treasured in fragrant baths, skin softening body oils, elegant perfumes, and in aromatherapy to make the heart happy.
Our Persian Rose Otto Essential Oil is an 'otto' oil, which refers to its steam distillation process. Otto is the only type of rose essence one wants to use in skincare as its pure plant poetry has an affinity for the skin, to soften, revive, and make dull skin spring to life.