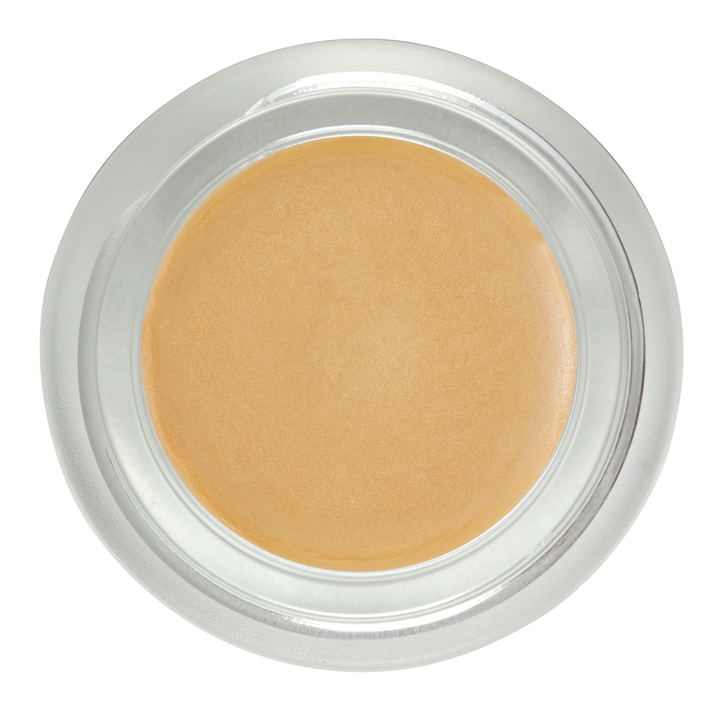 Quick overview
Details
Ingredients
Fire Lily Shimmer is an iridescent highlighting balm for lips, cheeks and brows. Crushed mica mimics nature's shimmering sensation: sparkles on a sunlit lake, the flutter of a butterfly's wing and the gleam of a freshly picked petal.
Catch the sparkle of the shimmering sun with Living Libations Fire Lily Shimmer. Anoint lips, cheeks, and brows to highlight with the golden sheen of our fantastic Fire Lily, an elixir just supreme!
The science behind the shimmer: more than a mere lip balm, Fire Lily Shimmer is created with crystallized mica, nature's natural gemstone light reflectors. This shimmering balm clings to make skin sing, reflecting the ambient light all around. Benevolent beeswax locks in moisture while Jojoba infuses lips with nourishing lipids. Neroli and Vanilla lend a euphoric fragrance while Palmarosa and Grapefruit lift the spirits. Orange, Turmeric and Seabuckthorn soothe and sustain, delivering an infusion of nutrients for supple skin. Mica and iron oxides give this balm its golden shimmer, naturally bringing out the skin's highlighting hues in perfect pinks, reds and golds.
Directions: Apply to lips, dab on cheek bones, shoulders, eye brow bones and any place you want to shine and sparkle. Perfect over Lovers Lips and Balms.
6.5ml
| | |
| --- | --- |
| Jojoba - Simmondsia chinensis | Wholesome Jojoba drenches lips and cheeks with all soluble forms of nutrients and vitamin E. This naturally-occurring moisturizer sings with your skin because it's nature's closest offering to our complexion's sebum. |
| Beeswax - Cera alba | Bees buzz with a protective, porous wax that locks moisture in and keeps toxins out. Beeswax forms a smooth, invisible coating on your lips, providing a barrier of nourishment against harsh elements. |
| Seabuckthorn - Hippophae rhamnoides | Seabuckthorn Berry is rejuvenating, hydrating, and replenishing. It is one of the most sought-after ingredients in natural skincare because of its unparalleled ability to boost elasticity and replenish dry skin. |
| Neroli - Citrus aurantium | Neroli is a divine scented oil distilled from the blossoms of the bitter orange tree. Neroli is balancing and may help to regulate sebum production throughout the skin and around delicate lip tissue. |
| Vanilla - Vanilla planifolia | Velvety Vanilla moves beyond the ordinary in a distillation 200 times more potent than vanilla extract. As it lends a lush sweetness, this infamous ingredient delights the senses with tantalizing honey notes. |
| Orange Blossom - Citrus aurantium | This rich, potent absolute is extracted from the blossoms of the bitter Orange tree, infusing Fire Lily Lip Shimmer with deep, complex, honeyed floral notes. |
| Palmarosa - Cymbopogon martini | Pleasant Palmarosa essential oil is distilled from a tropical, fragrant grass resulting in an aromatic oil that smells like a lemony-geranium-rose and is simply splendid for the nose! This formidable rejuvenator rich in mighty monoterpenols, emollient esters, loving linalool and generous geraniols preps and polishes your pout. Palmarosa smoothes lips and has a reputation of bringing balance to blemish prone and dry skin. |
| Grapefruit - Citrus paradisi | Pucker up for an energizing citrus kiss that will leave your lips anointed in bliss! giddy Grapefruit is energizing and stimulating for lips and cheeks, igniting your pout with that perfect kiss without a doubt. Grapefruit oil is enjoyed to lifts the spirits and open the heart to glee. |
| Turmeric - Curcuma longa | Treasured Turmeric is a tonic of golden-goodness for lips. Through supercritical extraction, all of turmeric's lipophilic (oil-loving) compounds are captured from the plant's roots. This special extraction process captures much more of the aromatic volatile oils, lipids, and pigments than a typical powdered herb. This means a plush, plump pout sure to please. |
| Mica - Phyllosilicate | Mica is a naturally occurring silicate mineral that gives our sparkly Libations a real-to-the feel summer shimmer! Mica glitters and gleams, naturally reflecting light from your radiant lips. Mica is made with layers of crushed gemstones rich in iridescent color. Like a sheer, sparkling diamond, mica allows every inch of your skin to sing as it glistens in the light. *Mica is not derived from living matter and thus it is an inorganic compound, which is outside the scope of organic certification. |
| Iron Oxides | Iron oxides are naturally occurring compounds composed of iron and oxygen. When these two dynamic elements come together, they create beautiful shades of pout-worthy pigment in glittering golds, pinks, reds, and sunset orange. Iron oxides give our Fire Lily Lip Shimmer its sheer golden hue without chemical dyes, FD & C pigments, or toxic leads. *Iron oxides are not derived from living matter and thus are inorganic compounds, which is outside the scope of organic certification. |
Key Features:
Natural Makeup
Cream Eyeshadow
Clean Makeup