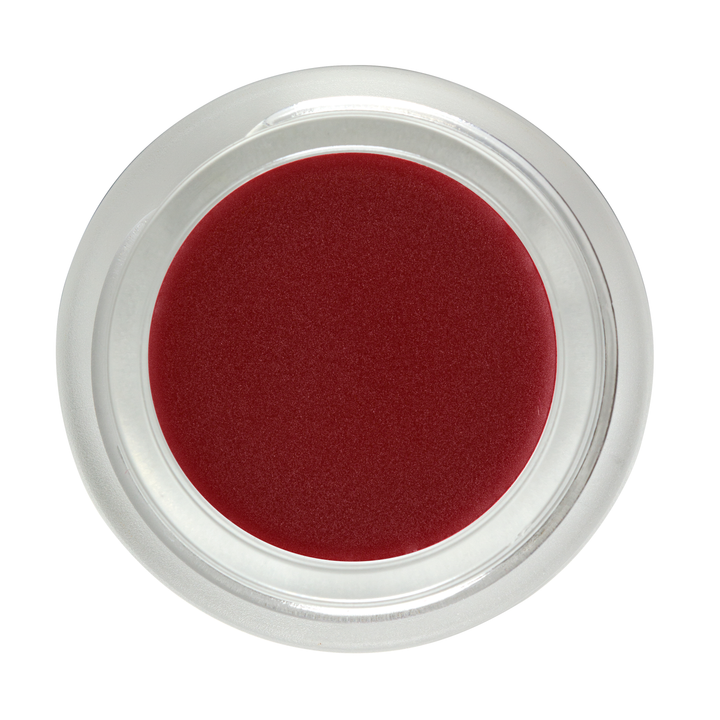 Quick overview
Details
Ingredients
Living Libations Maiden Fern Blushing Balm is the blush that blushes you.
Maiden Fern Blushing Balm will make you blush - literally! Our innovative blush is naturally bursting with warming botanicals that increase vitality to lips and cheeks. It gets the juices flowing to deliver a playful, rosy hue where you want it most. This blooming-blush tint is enriched with extractions of juicy roots, replenishing Seabuckthorn Berries, activating essential oils and a hint of Cayenne to create a rosy hue that gorgeously glows on you.
Full-bodied lips, fresh blush, and a dewy disposition are yours thanks to Maiden Fern Blushing Balm. Enjoy the fresh, inviting scent of Roses, Cinnamon and exotic Neroli as your face flushes with wondrous delight.
Directions: Dab a dollop of our warming blushing balm onto cheek bones, or add a pinch to upper and lower lips. The balm is designed to feel a gentle warmth on the skin.
6.5ml
| | |
| --- | --- |
| Jojoba - Simmondsia chinensis | Glorious, Golden Jojoba nourishes and conditions thirsty skin. Jojoba has unparalleled ability to moisturize the skin, balance oil production, deep clean pores, and create long-lasting conditioning effects that soften skin to perfect silk. It is packed with peptides and lipids and contains the highest levels of phenolic compounds found in nature along with vitamins and all soluble forms of vitamin E! |
| Seabuckthorn - Hippophae rhamnoides | Seabuckthorn sends its lipids into the skin, diminishing imbalances from the inside out. This supercritical extract is packed with omega fatty acids 3, 6, 7, and 9, antioxidants, vitamin, palmitoleic acids, carotenoids, and phytosterols. A single drop of Seabuckthorn oil contains 190 different bioactive compounds. |
| Beeswax - Cera alba | Beeswax is beloved for its power to protect delicate lip tissue in a porous layer that locks moisture in and keeps toxins out. |
| Stone Root - Collinsonia canadensis L. | Don't let the name fool you – Stone Root is actually the go-to elixir for nourishing our body's most tender, delicate tissues. What's more, its lemon-fresh scent is said to lift the spirits and make the soul soar! This helping herb soothes, calms, and clarifies the skin with its potent toning action. |
| Rose Otto - Rosa damascena | Anoint lips and cheeks with the pure power of Rose. Rose Otto offers oh-so-much-more than an ambrosial aroma. It is also the most tonifying of all the rose oils. It is an incredibly elegant and precious essence. It takes sixty roses to make a single drop of Rose Otto essential oil! This regal botanical adds resiliency, elasticity, and moisture to the skin to minimize signs of aging and give the skin a rosy glow. It reduces the look of age spots, and it also smells amazing! |
| Neroli - Citrus aurantium | Natural Neroli warms the face as it graces lips and cheeks with a fragrant, flushing blush. |
| Lavender - Lavendula angustifolia | Soothing Lavender maintains the calm as the blushing storm rages on! As your face flushes with lovely feelings of warmth and vigour, Lavender grounds you in the present moment and steadies the open mind. |
| Immortelle - Helichrysum italicum | Everlasting Immortelle is stellar and shines divine for all kinds of skincare. This fragrant-floral oil is wild-crafted on the island of Corsica where the flowers prosper with ocean breezes and sunshine. The flowers grow at an altitude of 4,000 feet on the rocky countryside cliffs. Immortelle aids in abating the appearance of scars, spots, melasma, redness and fine lines. This multifaceted gem of an oil is uplifting emotionally as well. |
| Carrot Seed - Daucus carota | Queen Anne's lace anoints your face with queenly grace. Oily, dry, and combination skin can all benefit from the stimulating, moisturizing power of Carrot Seed. |
| Ginger - Zingiber officinale | Invigorating Ginger stimulates the systems of the body to come alive with energy and vitality. In our Blushing Balm, Ginger is the shepherd that draws our blushing maiden out into the fragrant fields of reckless abandon! |
| Cinnamon - Cinnamomum zeylanicum | Sensual Cinnamon is oh-so-much-more than simply sweet smelling. This potent tonic brings warmth to the skin and a blush worthy of a bride. It supports superb skin function, boosting its vitality and energy. It is also a botanicalbiotic. |
| Peppermint - Mentha peperita | Potent Peppermint refreshes the skin, giving lips and cheeks a burst of minty-fresh energy! Our zippy Peppermint oil is distilled from fresh leaves, and one drop is a juicy wakeup call for the skin and soul. |
| Cayenne - Capsicum frutescens | Together with regenerative Ginger and nourishing Neroli, Cayenne lends our blushing balm its natural ability to flush lips and cheeks. Cayenne will blush your complexion and kiss lips and cheeks with a beautiful, natural rosy hue. |
| Turmeric - Curcuma longa | Treasured Turmeric is a tonic of golden-goodness for skin. Through supercritical extraction, all of Turmeric's lipophilic (oil-loving) compounds are captured from the plant's roots. This special extraction process captures much more of the aromatic volatile oils, lipids, and pigments than a typical powdered herb. |
Key Features:
Natural Makeup
Tinted Lip Balm
Red Blush