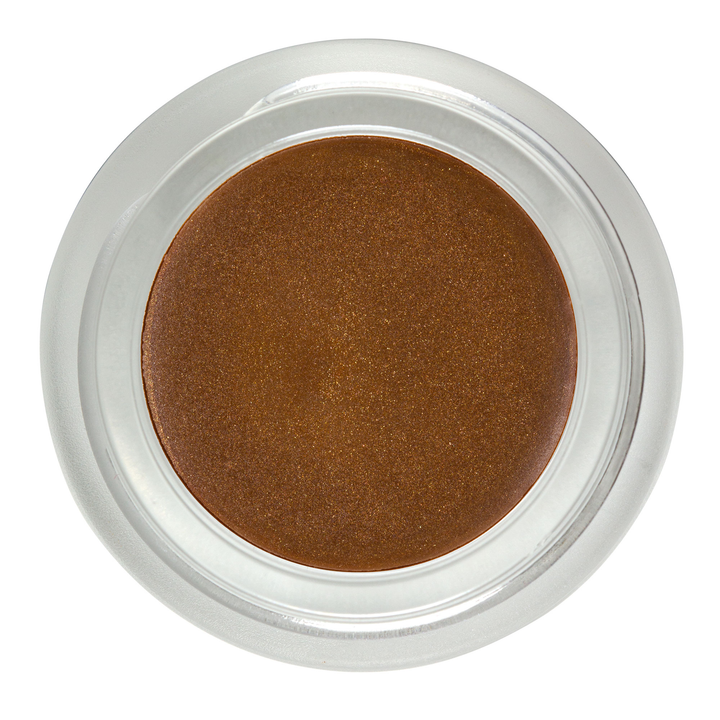 Quick overview
Details
Ingredients
As the fading rays of the summer sun give way to fragrant fall, your eternal summer shines on! Living Libations Moccasin Flower Shimmer lets you create a sun-kissed glow upon lips, cheeks, and eyelids to highlight the delight of any season. This luminescent gossamer-gloss brings an aromatic amber-bronze botanical infusion anywhere you need a whispered wisp of the summer sun.
Keep the joy of summer alive with an infusion of botanicals and minerals that are sure to entice, blending the best of sunny summer and fervid fall in one delightfully dazzling concoction. Let your lips shimmer under the amber-bronze glimmer of Moccasin Flower Shimmer.
The science behind the shimmer: more than a mere lip balm, Moccasin Flower Shimmer is created with crystallized mica, nature's natural gemstone light reflectors. This shimmering balm clings to make skin sing, reflecting the ambient light all around.
Directions: Apply to lips, dab on cheek bones, shoulders, eye brow bones and any place you want a summery sheen. Perfect over Lovers Lips and Balms and combined with our other Shimmers.
6.5ml
| | |
| --- | --- |
| Jojoba - Simmondsia chinensis | Wholesome Jojoba drenches lips and cheeks with all soluble forms of nutrients and vitamin E. This naturally-occurring moisturizer sings with your skin because it's nature's closest offering to our complexion's sebum. |
| Beeswax - Cera alba | Bees buzz with a protective, porous wax that locks moisture in and keeps toxins out. Beeswax forms a smooth, invisible coating on your lips, providing a barrier of nourishment against harsh elements. |
| Seabuckthorn - Hippophae rhamnoides | Seabuckthorn berry is rejuvenating, hydrating, and replenishing. It is one of the most sought-after ingredients in natural skincare because of its unparalleled ability to boost elasticity and replenish dry skin. |
| Rockrose - Cistus ladaniferus | Replenishing RockRose is neither a rock nor a rose; it is a Mediterranean wildflower that resembles wild roses. Rockrose's affinity for skincare was recognized by ancient Egyptians who mixed it into beauty crèmes. It was a key ingredient in their unguents and ointments for skin imbalances due to its toning and rejuvenating nature. Dry, dull and listless skin will relish the oil's tonifying and moisturizing properties. |
| Ylang - Cananga odorata | Euphoric Ylang is an amorous essence that's name translates to "Flower of Flowers." While others sleep, these spellbinding blossoms exude their exotic fragrance across tropical breezes. Sweet and sultry Ylang inspires the senses by dispelling negativity with its petals of perfumed positivity. |
| Vetiver - Vetiveria zizanioides | Vivacious Vetiver oil is an earthy, grounding essence distilled from tropical grass. Calming and moisturizing for skin, Vetiver is used to give the skin a plump, youthful appearance while offering a rich, rooty aroma. |
| Mica - Phyllosilicate minerals | Mica is a naturally occurring silicate mineral that gives our sparkly Libations a real-to-the feel summer shimmer! Mica glitters and gleams, naturally reflecting light from your radiant lips. Mica is made with layers of crushed gemstones rich in iridescent color. Like a sheer, sparkling diamond, mica allows every inch of your skin to sing as it glistens in the light. *Mica is not derived from living matter and thus it is an inorganic compound, which is outside the scope of organic certification. |
| Jasmine - Jasminum sambac | Juicy Jasmine is wild-crafted in India, drawn from the fragrant depths of night-blooming Jasmine Sambac blossoms. Unlike Jasmine Grandiflorum, which opens its petals to the dawn, Jasmine Sambac communes with the mystery of the moon and stars, capturing the fragrant essence of endless warm nights. |
| Blood Orange - Citrus sinensis | Blood Orange Essential Oil is pure pleasantness for body and mind! Our Blood Orange Oil is organically harvested and steam distilled from the ripe fruit of the Italian Citrus sinensis. Sunny and sweet boosts the mood and the spirit with a smile. Skincare serums with this sunny treat, may feel regained firmness and elasticity. |
Key Features:
Natural Makeup
Cream Eyeshadow
Face Bronzer